About Karyn Weger and Home Loans by Karyn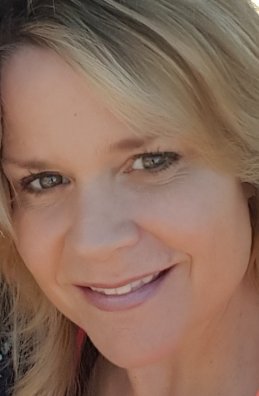 Karyn Weger
Karyn Weger is the Branch Manager and Senior Loan Officer at Home Loans by Karyn in Lake Arrowhead, California.
She first entered the mortgage industry after a bad experience as a customer while obtaining a mortgage for herself. An unscrupulous loan officer left her with a bad taste for the business. Believing that she could deliver an entirely different experience for people, she became a loan officer. That was over 20 years ago,
Since that time, Karyn has consistently been a top producing loan officer. But far more importantly, she has brought to her trade a dedication to superior service, knowledge and support to her clients… just as she set out to do over 20 years earlier.
What stands out most to Karyn's clients, though, isn't her experience, her knowledge or her ability to get the job done. Instead, it is her commitment to them and their families. They know she actually cares. Take a look at what they have to say. After all, their opinions are what matter most.
Home Loans by Karyn
There are thousands of mortgage lenders out there. And within those companies, there are countless loan officers with different levels of experience and capability. Too many consumers mistakenly assume that a well-known company name means a positive borrowing experience. Unfortunately, they often are disappointed by this reliance on a name.
With that in mind, the Home Loans by Karyn name represents Karyn's personal commitment to her clients. Doing a great job is not about being the biggest or the most advertised.
Our Blue Jay, California office of Home Loans by Karyn serves the mountain communities of Lake Arrowhead, Crestline, Running Springs, Big Bear Lake and all the surrounding communities. We lend throughout California, and work with clients all over the state.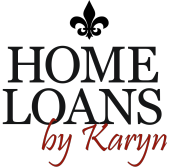 CALL OR TEXT
(661) 992-5555
7 days a week

VISIT US
27215 Highway 189, #C
Blue Jay, CA 92317
Mon - Thurs 9-6
Fridays 9-12
And by Appointment

Karyn Weger NMLS #331142. American Financial Network, Inc., NMLS# 237341, 10 Pointe Drive, Suite 330, Brea, CA 92821 American Financial Network, Inc. is an Equal Housing and Equal Opportunity Lender. We do not discriminate on the basis of race, color, religion, national origin, sex, marital status, age (provided you have the capacity to enter into a binding contract), because all or part of your income may be derived from any public assistance program, or because you have, in good faith, exercised any right under the Consumer Credit Protection Act. The federal agency that administers our compliance with these federal laws is the Federal Trade Commission, Equal Credit Opportunity, Washington, DC, 20580.
Copyright © 2017 Karyn Weger | All Rights Reserved