When it comes to home mortgages, we have everything you need.

Home Purchase
Whether you're a first-time buyer, moving up or buying your vacation getaway… we can help! We're experts at making home ownership a reality for you (even if you have a few challenges).

Refinance
High rates got you down? Ready to lose that mortgage insurance or get rid of that adjustable rate mortgage you got stuck with? Right now is always the best time to save money.

Home Equity
Consolidate debts and lower your payments. Make that special purchase you've been wanting. Maybe a vacation home or a rental property? We can unlock the power of your equity!

"Karyn ABSOLUTELY knows her stuff."
"There isn't anyone else I'd rather do business with. She was always honest and sincere! I would strongly recommend her to all my family and friends (of which she has become one)… She is FANTASTIC!"
– Jesse S.
"She always made me feel like everything was going to be okay."
"Karyn was great throughout the whole process. I always felt relieved when I spoke with her."
– Yecenia F.
"Awesome experience."
"Karyn is amazing, thank you so much!!!!"
– Kimberly M.
"The best follow up, super responsive and proactive."
"I trust her knowledge and advice completely. I absolutely loved working with Karyn and her team."
– Robert C.
"She is great!"
"She treated us like family and guided us through the long process."
– Alahan B.
"Karyn and team went above and beyond."
"She closed my house at lightning speed and made it enjoyable along the way. Plus she's fun to talk to!!:)"
– Paul B.
"Can't thank her enough!!"
"Karyn was amazing to work with and made our first time buying a home easy and smooth!!"
– William H.
"My family absolutely adored her and would recommend her to anyone."
"Karyn Weger was so supportive, helpful, thorough, knowlegeable, patient, and so informative. She made the entire process of getting a home loan pleasant and easy."
– Celeste L.
"Very professional."
"She was very informative and very professional."
– Cesar A.
"Consistent, reliable, friendly."
"Says what she'll do and does what she promises!"
– Aleksandr M.
"You rock Karyn Weger!"
"Thank you so much for everything!"
– Armando B.
"She is very professional and follows through on every detail."
"Karyn helped us through the entire process. She made our home buying and refinance a very pleasurable experience. I would recommend her to anyone."
– Robert L.
"Karyn was cheerful and very friendly."
"I appreciated that she had us in mind for every transaction."
– Craig B.
Borrower Resources
Home loans can be really confusing. But we're here to help.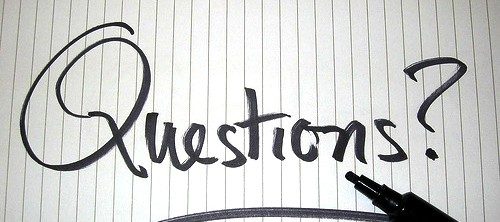 Questions? We're always happy to answer any question you have. But in case you'd like to read more, we've assembled many of the most common questions our clients have during their loans.
We know you're busy…
So you'll love our 1-2 minute "Agent Updates". It's our super-quick summary of what's up in mortgages… only what you need to know.
(And we promise to skip the boring stuff!)
Stay Updated!
Subscribe today, and start receiving our updates in your inbox about once a week or as news happens.
Questions? Call us… we'll happily answer all of them!
Call or Text (661) 992-5555 – 7 days a week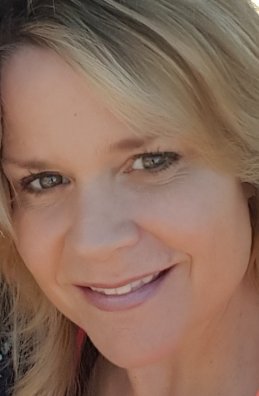 Karyn Weger
Branch Manager
Sr. Loan Officer
Karyn Weger has been in mortgage banking for over 20 years. But time alone doesn't make the difference. Financing a home is important. If you're a first time buyer, it can be confusing, even scary. And even if it isn't… today's mortgage rules and processes can prove daunting to even the most seasoned homeowners.
The bottom line is this. You should expect more.
You should expect exceptional service… not a call center. Real, in-depth knowledge, not just someone who knows the basics. And true competence in the mortgage field… which unfortunately just isn't that easy to find any more.
But even more than that, most people don't know how important it is to be really good at doing loans. Providing an exceptional level of personal care and industry savvy can, and does, make the difference between a successful transaction and a disappointing, costly experience.
This is why we are letting our clients speak for us. After all… everyone claims to be good. But how do you really know… until its too late?
Call Karyn, text, or drop by the office. Whether you want to buy a new home, refinance or use your home's equity for debt consolidation or cash out… we promise to do everything we can to make your experience an exceptional one!
Questions? Comments?
We'd love to hear from you!
We will respond quickly… but if you need someone sooner, just pick up the phone.
(Trust me… We don't like waiting either!)

CALL OR TEXT
(661) 992-5555
7 days a week

VISIT US
27215 Highway 189, #C
Blue Jay, CA 92317
Monday - Friday
8:30 to 5:30
And by Appointment

Karyn Weger NMLS #331142. Broker Solutions, Inc., DBA New American Funding, NMLS# 6606, 14511 Myford Road, Suite 100, Tustin, CA 92780. New American Funding is an Equal Housing and Equal Opportunity Lender. We do not discriminate on the basis of race, color, religion, national origin, sex, marital status, age (provided you have the capacity to enter into a binding contract), because all or part of your income may be derived from any public assistance program, or because you have, in good faith, exercised any right under the Consumer Credit Protection Act. The federal agency that administers our compliance with these federal laws is the Federal Trade Commission, Equal Credit Opportunity, Washington, DC, 20580.
Copyright © 2019 Karyn Weger | All Rights Reserved